Scuba Travel Ventures, Inc. -
Australia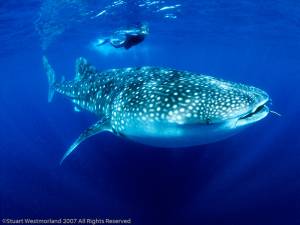 When people say they want to dive Australia, what they usually mean is that they want to scuba dive Queensland's Great Barrier Reef – the world's largest and healthiest coral reef system.
The Great Barrier Reef is the only living structure on earth that can be seen from outer space. Made up of nearly 2900 individual reefs, 600 continental islands and 300 coral cays, it's the world's largest single structure comprised of living organisms. Every day divers from around the world visit the reef either on liveaboards or day charters. Divers revere the reef for its biodiversity and the local aboriginal peoples hold it as a sacred component of their spirituality. It's fitting reverence for a truly magical place.
Queensland takes up almost a quarter of Australia and offers more diving adventures beyond just the Great Barrier Reef. The Sunshine Coast, southern Queensland, has purpose-sunk wrecks, sandstone formations covered with corals, ledges, caverns and pinnacles to explore. Topside, Queensland offers kangaroo-filled bush, lush green tropical rainforest, stunning white sand beaches, urban experiences and just about everything in between.
Browse Australia
Products
Description:
New Specials Daily 1-800-298-9009 Since 1969 Mike Ball has been setting standards in the Australian dive industry with exceptional liveaboard expeditions to the Great Barrier Reef...
More Details »
Description:
New Specials Daily 1-800-298-9009 The Spirit of Freedom offers the best in liveaboard dive cruising to Australia's Great Barrier Reef and remote Coral Sea reefs. Scuba Dive Tours...
More Details »
---
More About
Australia