Scuba Travel Ventures, Inc. -
Bahamas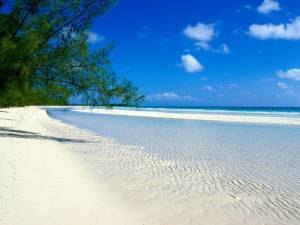 The Islands Of The Bahamas offer an array of dive experiences like no other destination in the world. You'll find sunken Spanish galleons, inland blue holes, underwater caves and forest-like coral reefs teeming with vibrant marine life. You can even feed and swim with reef sharks—an experience sure to get your adrenaline pumping.
Whether inland or submerged in the sea, the incredible blue holes of The Bahamas offer a truly unique dive experience. The greatest concentration of blue holes is found inland and in the shallows of Andros Island, where more than 50 blue holes have been recorded. Scattered throughout the island, blue holes, caverns and caves provide spectacular diving experiences.
The underwater walls in The Islands of The Bahamas offer breathtaking vistas, populated by colorful marine life. They are a simultaneously special and widespread dive experience. Walls, the most generally dramatic expression of the coral reef, will at times plummet directly into the great trenches thousands of feet deep that line the archipelago.
Unmatched water visibility combined with a striking spectrum of blues and lush coral reefs, makes The Bahamas unmatched as a destination for snorkeling and family diving. Today, more and more people are rediscovering the simple joys of snorkeling and free diving.
Browse Bahamas
Products
Description:
New Specials Daily 1-800-298-9009 Luxury accommodations await you! Three levels of living space, private oversized cabins with ocean view windows (not dinky portholes) and fully...
More Details »
Description:
New Specials Daily 1-800-298-9009 Exuma Cays Land & Sea Park Throughout the week aboard the Bahamas Aggressor (formerly Carib Dancer) guests will depart Nassau to explore the...
More Details »
Description:
New Specials Daily 1-800-298-9009 For more than 30 years Stuart Cove's have been exploring the reefs, wrecks, and coral walls of Nassau. During this time they have discovered the best...
More Details »